4G LTE Coverage
Never lose touch with your loved ones. Which prepaid phone plan provider has the best 4G LTE coverage? Have a look below and compare T-Mobile coverage to Verizon coverage as well as AT&T coverage.
From download to upload speeds and 4G speed scores; we take everything into account to make sure you can make the best choice. Compare now!
Looking for the best 4G coverage?
This infographic will show you which provider has the best coverage
Coverage in US
Verizon Wireless seems to be the carrier in terms of coverage. They conducted automated tests by RootMetrics in the categories: overall performance, network reliability, network speed, data performance, and call performance. In the first half of 2014, 2015 and 2016 they accelerated on these criteria and were outperforming AT&T, T-Mobile.
Verizon was the overall winner.
Verizon Wireless #1
In 2015 Verizon Wireless provided the best coverage. They covered four out of six regions in the UA. At city level Verizon led in sixteen of thirty cities, followed by T-Mobile in ten cities, AT&T in six cities.
Verizon remains the clear winner overall.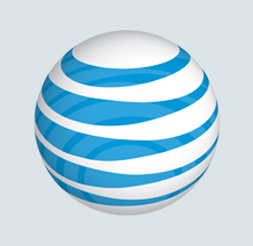 Close race Verizon & T-Mobile
There is a close race going on between Verizon and T-Mobile with regards to downloading / upload speed. Verizon's nationwide LTE network averaged downloads of 16.89 megabits per secont, while T-Mobile's was barely behind at 16.65 Mbps. In third place AT&T at 13.86 Mbps.
These result were published by OpenSignal.