Prepaid International Phone Plans for your Vacation
A quick search online will pull up several international cell phone plans that offer subscriptions targeted at people going on holiday or travelling overseas.
But, if you take a closer look, you'll realize not all international calling plans offering the same benefits. Some allow you to make calls to America at a relatively cheaper rate; whilst others offer better data packages for browsing the web. Some carriers offer such amazing coverage and service, you will not even notice that you've crossed the border!
There's a catch though; you'll have to dig through several terms and conditions; read tons of fine prints for each company; and compare plans from different carriers for the best data, text, and call plan for your vacation.
Thankfully, you don't have to go through all that hassle. In this piece, you'll learn how to choose an international plan that fits your needs.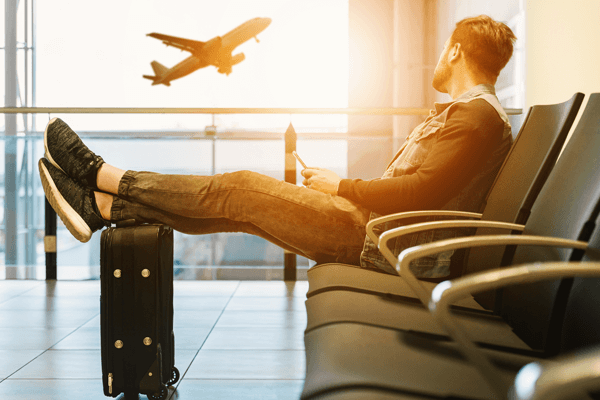 How to choose the best International phone plan
Basically, the two options that are going to determine which plan to go for are firstly
how long you are going to be traveling? Will you be staying for just a few days or are you going to stay several weeks at a stretch before returning?
Secondly,
how often will you use your phone? Several times a day or just a couple times a week? Would your phone usage be data heavy or only texts? Would you be making a lot of calls on the trip?
Providing answers to these questions will greatly assist you in making the most informed decision about which prepaid phone service to opt for.
That said, if you're going on vacation, here is a quick overview of the different prepaid international phone plans to check out:
Lycamobile International Plans
Lycamobile is the world's largest global virtual mobile network operator found in 60 countries and counting. Every second, a new customer joins the network.
To use the network, you must first verify that your phone is compatible with a Lycamobile sim card. Be sure your phone is not locked and connected to any other network. Consecutively, order your sim card online. You should have your sim card delivered within 72 hours.
With your sim card delivered, you simply have to select the international phone plan that best fits your needs. Thankfully, you have several Lycamobile prepaid options to choose from. After selecting the preferred phone plan, you'll be able to use your phone without ever worrying about going above your budget.
AT & T
The International Day Pass is the simplest, most straightforward AT & T prepaid phone plan. It gives you full control over the precise amount that you feel like paying.
The International Day Pass is available in over 100 countries. The activation process is quite simply and straightforward. The only thing you'll need to do is add the International Day Pass to your base regular plan such as AT&T Mobile Share or the AT&T Unlimited plan, before going on your trip.
AT & T's International Day Pass costs only $10 per day. The beauty of this phone plan is that you only pay for the actual usage. Meaning you only must pay when you receive or make calls, send or receive texts, and use data.
Traveling within North America, Mexico and/or Canada? You're in luck! You will not be needing the AT&T International Day Pass as you get automatic access to unlimited talk and text on the Mobile Share and Unlimited plans respectively.
Is the International Day Pass not meeting your needs? If so, there is another option in the form of the AT & T Passport. A month-to-month plan that provides coverage in over 200 countries, offers unlimited texts, lets you call for a rate as low as $0.35 per minute and comes packed with 1GB or 3GB data.
You can choose either the AT & T Passport 1GB plan that starts at $60mo./per device or go for the AT & T Passport 3 GB at the $120mo./per device.