Buying Prepaid Phone Cards: Online vs. In-Store
You can buy prepaid phone cards in stores, but buying them online is more convenient and can even save you money. No one will try to upsell you services you don't need. You have the luxury of taking time to do some research and make a buying decision on your own terms.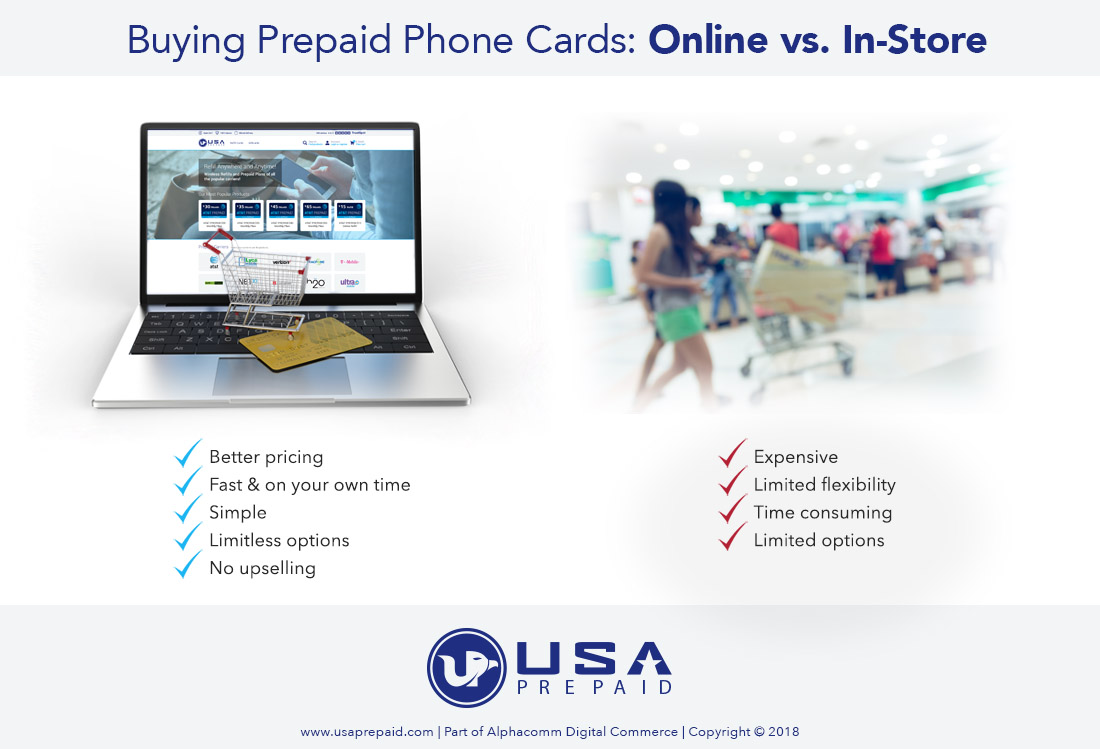 There are clear advantages to buying prepaid phone cards online including limitless options and better pricing. Save time and money by buying online prepaid refills from the comfort of your own home. Get started today!