Stay in Contact This School Year with a Plan Made for You
These days, kids want phones at younger and younger ages so that they can keep up with friends at school. Unfortunately, phones can be very expensive if you let your tween or teen have access to a smartphone with an open-ended plan. The perfect solution is a pre-paid phone, which allows you to use an AT&T refill when minutes or data run low, giving you the ability to maintain control over the amount your child uses.
Kids and Cell Phones
Many times, your school-aged child will simply want a phone in order to keep up with the "cool kids," and have access to social media and texting their friends nonstop. However, there are more beneficial reasons as to why you should let your child use a cell phone.
Younger children can use a phone in case of emergencies, especially in school, where you don't have easy access to them. It's also helpful for you to be able to reach them and find out where they are as teens get older. Pre-teens are generally interested in texting and messaging to keep up with friends and family, whereas teens and older kids will want access to social media and online outlets that use data.
Important Features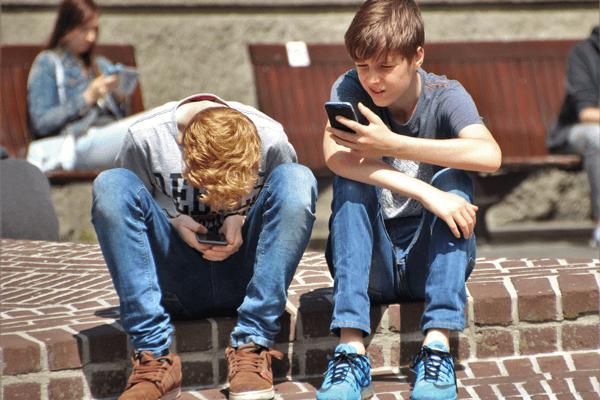 If you want to keep up with where your child is and allow them to call you in an emergency, a prepaid phone with minimal features and a low minute balance is perfect. It minimizes your costs and helps you keep in touch with your kids in all instances. It also allows younger children to practice responsible use of phones, while giving you peace of mind in case of emergencies.
As kids grow into their tween years, you might consider adding text and messaging capabilities. Texting is included with most minutes packages anyway, but messaging apps and games may use phone data, so you'll want to decide whether to include that in your plan or purchase a separate data refill.
As teens get older, you can monitor their access to social media and save money by choosing what size data package to get for the phone. The teen years may be a good time to upgrade the AT&T prepaid phone they have. You can choose a smartphone with high-end features as a reward for their responsible use of the phone over time.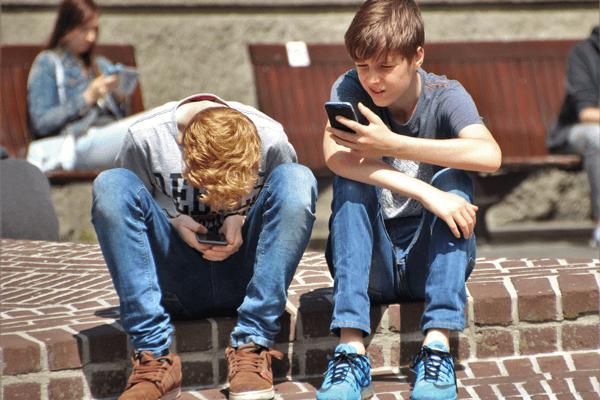 Decide Who Pays the Bill
Setting up an agreement about how the bill is paid can help teach your kids about the value of money. You might pay the full plan for a younger kid, and gradually shift the responsibility to your teen as they mature.
Another great way to help your teen is to pay for a basic plan level, and allow them to buy a certain number of refills on their own budget. You can tie the ability to buy refills into good behavior, or restrict additional purchases as a punishment for being irresponsible.
However you choose to pay the bill, you'll have the peace of mind of knowing that there will not be exorbitant charges for overages. A prepaid plan allows you to control how much you spend and how much your child can use. It's easy to plan for and to budget. Incremental refills are very affordable and give your teen a chance to practice budgeting and money management as well.
Skip Contracts with Prepaid Phones
Another excellent feature of a prepaid plan is that it allows you to skip the contracts and only pay for the minutes and data your child actually uses. Are they grounded from their phone for two weeks? With a contract, you'd have to pay the full monthly bill anyway. Luckily, that's not the case with a prepaid plan.
There's also no need to be locked into a single carrier or phone for several years in a row. While an AT&T GoPhone is a great choice, you may decide to comparison shop. With no contract, you can choose a different prepaid phone at any time.
Don't waste time and money waiting for an upgrade or paying for minutes and data that aren't used. Control your teen's phone habits and protect your finances with a contract-free prepaid phone.
A Prepaid Phone Makes Communication Easy
If you need to stay in contact this school year, don't let a big carrier tell you what you have to pay and how much data your child should have access to. Make the decisions yourself. Choose the phone, features, and minutes you feel are appropriate. Consider allowing your teen to buy extra, if they feel they need and can budget for it. When time runs out, an AT&T refill is simple to buy. Let this be the year you break free from phone contracts once and for all!
Buy AT&T