Provider Spotlight - AT&T
AT&T is one of the biggest names in cell phones, and for good reason. They have a reputation of the highest quality and most reliable devices with an excellent, broad network. If you're looking for a reputable nationwide network, an AT&T GoPhone and AT&T GoPhone refill is the way to go.
How AT&T Stands Out
AT&T's network reliability is second to none. They have a solid nationwide reach and have the most reliable connection in more locations than many of the other major carriers. It's hard to find yourself without connection on an AT&T prepaid GoPhone.
USA Prepaid offers monthly prepaid plans and pay-as-you-go prepaid plans for AT&T, making your phone plan easily customizable. Neither type requires a contract or a credit check, making it an excellent choice for those who value their freedom and privacy. Monthly prepaid plans don't include data on the lowest level, which is excellent for younger children or older adults who don't typically use Internet access. Although, if you want to add data separately, you can do so inexpensively.
The pay-as-you-go plan is simple to understand. You can buy a two dollar a day plan where you receive unlimited talk and text. The daily fee is only charged if you use your phone that day, with an option to also simply pay-by-the-minute or by the text.
People choose AT&T over their competitors due to their strong network. AT&T is an especially great choice due to their high-quality nationwide reach. You can use a variety of phones on the GoPhone plan, including the new Apple iPhone SE, the Samsung Galaxy S6, and many others.
How to Use the AT&T GoPhone Plans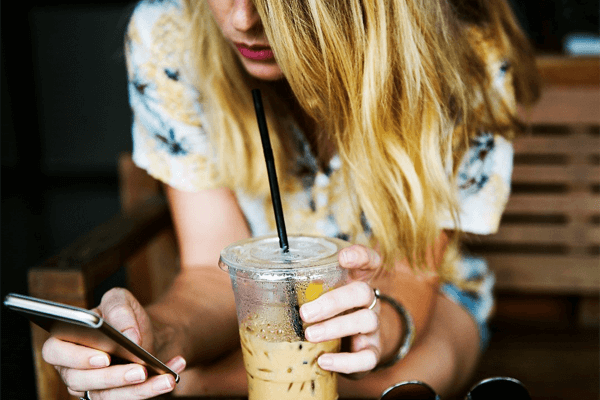 The first choice you will make with a GoPhone is whether you want to use a monthly plan or pay-by-the-day or minute. There are three levels of monthly plans:
$30 gives you unlimited talk and text in the U.S., and unlimited messaging to over 100 other countries. Data is available at five dollars per 250Mb.
$45 gives you the unlimited talk, text, and messaging of the previous plan, along with unlimited data. The first 6GB of data is available at high speed.
$65 gives you the unlimited talk, text, and messaging mentioned before, and unlimited data as well. The first 22GB of data is available at high speed. At this tier, you also have access to unlimited talk and text from Mexico and Canada, along with talk, text, and data usage while in Mexico and Canada.
If you'd prefer a pay-by-the-day plan, a simple two dollar daily plan is available. If you don't use talk or text on a specific day, the two dollars is not charged. For two dollars, you get unlimited nationwide talk and text. If you would like data as well, 100MB is available for only one dollar more.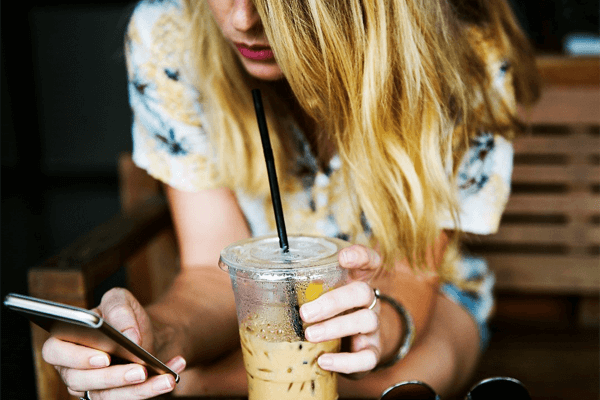 International Long-Distance Calling
One of the best features of the AT&T GoPhone plan is that you have access to international long-distance calling. You can get 250 minutes of international talk, or long-distance to landlines, for only five dollars.
If you are a monthly customer at the $45 or $65 tier, you can reduce your per-minute rate for international calls to and from cell phones and land lines.
Latin America/Caribbean. For $15 each month, you can get reduced per-minute rates from the U.S. to mobile phones or landlines in 45 countries across Latin America & the Caribbean.
East Asia/India. For $15 a month, you can make unlimited calls from the U.S. to landlines and mobile phones in China, India, Hong Kong, Singapore and South Korea. You also get reduced per-minute rates for calls to 30 other East Asian countries.
International Plus. For $10 per month, you can get 1,000 minutes of calling per month from the U.S. to Mexico. You can also use your minutes to call landlines in over 50 other countries. You can only buy two packages per 30-day period.
Dominican Republic. For only five dollars a month you can make unlimited calls to landlines in the Dominican Republic, as well as receiving a $0.10 cent-per-minute rate on calls to mobile phones in the Dominican Republic.
If you choose not to purchase a specific international calling package, you can still make calls from the U.S. to over 225 countries around the world at the usual per-minute call rate of $0.25 cents-per-minute.
Whether you choose a monthly plan, a two dollar-per-day plan, or simply use the per-minute calling rates, AT&T GoPhone is a leading choice for prepaid phone plans. If you choose pay-as-you-go, you can use an AT&T GoPhone refill to replenish needed data or build up a store of two dollar days. Regardless, the AT&T GoPhone program allows you access to one of the strongest nationwide networks available. Get started today!
Buy AT&T