Provider Spotlight - Lycamobile
Are you looking for a prepaid plan that will give you great access to both US and international calls? If so, Lycamobile plans are for you. Lycamobile offers the prepaid benefits you have come to know and love, along with low-cost international calling and a refer-a-friend program.
Why Choose Lycamobile?
Lycamobile has a variety of benefits that make it a great choice for prepaid mobile. Like other prepaid plans, you have no contract or credit check to worry about. You can choose to change things any time - from a new plan to a new provider.
There is also a high-quality network, and a free SIM card is provided for every new phone or additional line you add. You can manage your account easily online, as well as buying refills from USA Prepaid and the USA Prepaid app.
The thing that really sets Lycamobile apart is low international phone calling rates from the U.S. to countries like the UK, India, Mexico, and more. You can also earn $5 free credit any time you refer a friend to Lycamobile, which makes it even more affordable.
Available Lycamobile Plans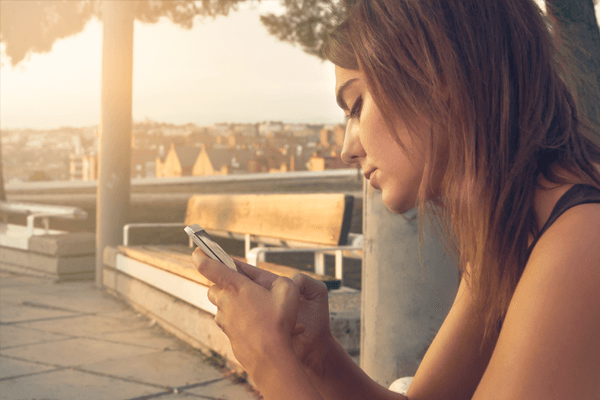 There are a variety of monthly plans available with Lycamobile. They range from $19 to $50. Take a look at the full variety of plans below.
Each Lycamobile plan includes unlimited talk and text, international talk and text to over 60 countries, and the following extras:
$19 per month, 100 MB data up to 4G LTE.
$23 per month, unlimited data (1GB at 4G LTE) and $1.50 bonus credit.
$29 per month, unlimited data (1GB at 4G LTE), $2.50 bonus credit, and five extra international calling nations.
$35 per month, unlimited data (6GB at 4G LTE).
$45 per month, unlimited data (7GB at 4G LTE).
$50 per month, unlimited data at 4G LTE.
You can also choose a pay-as-you-go plan, where you choose how much you want to spend. On the pay-as-you-go option, talk is charged at $0.05 per minute and texts at $0.12 per message.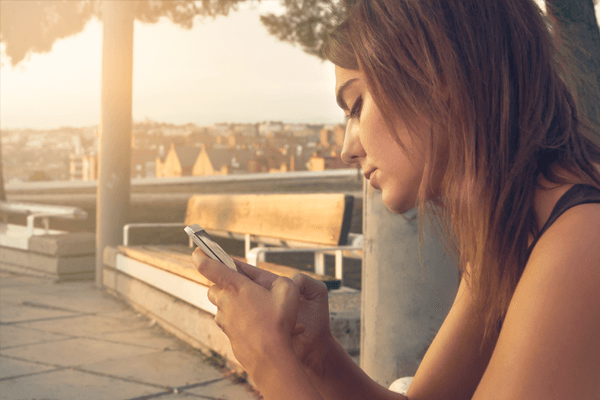 International Calling
International calling is offered at low rates on all plans. Some countries, such as the UK, Spain, France, Germany, China, Japan and more can be called for only $0.01 per minute.
Available international calling is available around the world, with availability in Africa, Europe, Asia, South America, North America, and Oceania. So whether you want to call New Zealand, Yemen, Taiwan, or Canada, Lycamobile has options for you!
Refer a Friend
When you find a great deal, you want everyone to know! Lycamobile rewards you for your sharing. To get your credit, simply log in to My Lycamobile, click on "Refer a Friend," and enter your friend's email address.
When your friend uses that email to sign up for Lycamobile and purchases a refill, you get a $5 credit. You can get multiple credits when you refer multiple friends and family!
Even better than the credit is that Lycamobile supports unlimited free calls to other Lycamobile numbers in 22 countries, including the U.S.A. and Australia. So - you get money and you get to chat with them for free!
Recharging and Checking Your Balance
Ordering your refills through USA Prepaid is simple. Simply choose the Lycamobile refill you'd like, add it to the cart, and finish your purchase.
Follow the instructions during the ordering process to recharge your Lycamobile SIM card. The provider will let you know your new balance right after you purchase your refill.
Checking your balance is also easy and can be done at any time. Simply:
Enter *611# or 94# and hit send. Your balance will show on your screen.
Or, call 611 or 95# and listen to your balance.
If you're overseas, dial +18453011611 and listen to your balance.
If you have any questions or concerns about your refill, feel free to contact USA Prepaid. You can also contact Lycamobile directly by calling 1-866-277-3221 from any phone or dial 612 from your Lycamobile mobile phone. Both calls are always free!
Get Started with Lycamobile Today!
With all the benefits of low-cost international calling, the refer-a-friend program, and free Lyca-to-Lyca calls in 22 countries, there's no reason not to begin today. Get your phone and SIM card, and buy your first month's plan today!
At USA Prepaid, our focus lies in helping end users have a safe and easy journey while purchasing digital products on their phone, tablet, or PC. Available products range from music gift cards to game keys, as well as prepaid refills and miscellaneous gift cards. We make buying necessities, like Lycamobile refills easy and affordable.
Buy Lycamobile