Provider Spotlight - Simple Mobile Reup
Simple Mobile puts its mission statement in its name. The goal is to provide mobile service as simply and easily as possible. With a high-quality 4G LTE network, you can use Simple Mobile refill to get the phone minutes and data you need.
Why Choose Simple Mobile?
Simple Mobile uses the T-Mobile network, meaning you can get high-speed coverage almost anywhere in the United States You can bring your own phone to the network, or choose one of their phones.
With the powerful network, you get fast speeds and strong signal no matter where you are. You'll have fewer dropped calls, and with a 4G LTE enabled phone, you can access the best wireless speeds available.
With Simple Mobile prepaid, you won't face a credit check or contract. You can choose a plan with a small amount of data or unlimited data, depending on your needs. You can purchase as you go, or choose to re-up so your plan refills instantly.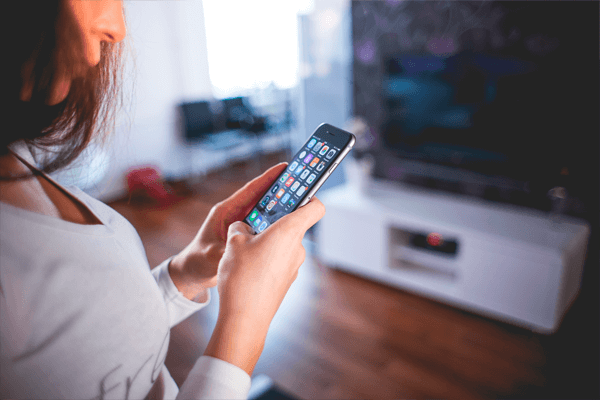 Simple Mobile Monthly Plans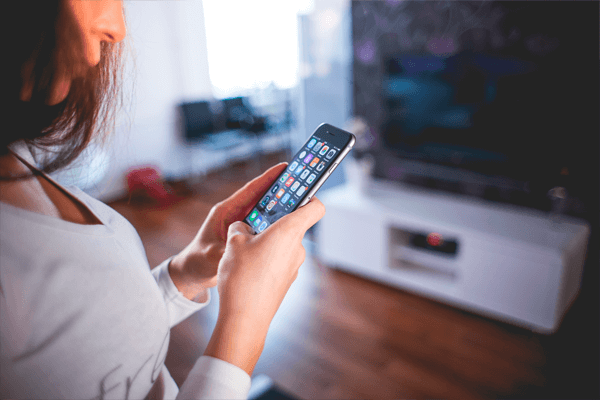 With Simple Mobile, you can choose from a variety of monthly plans. The benefits last for 30 days. You can buy a new one each month, or you can choose to automatically re-up. If you select re-up, your plan will refill automatically so your service moves uninterrupted into the new month.
$25 Per Month
At the most basic level, the $25 plan gives you unlimited nationwide talk and text. You also get unlimited international texting.
You have unlimited international calling to landlines in 64 countries, using up to 15 unique numbers each month. You also receive unlimited international calling to mobiles in Mexico, Canada, India, China, and 16 more countries. Again, you can call up to 15 unique numbers each month.
Finally, you get up to 1 GB of data at 4G LTE speeds. After 1 GB, speed drops to 2G. However, there are no data overages or cutoffs.
$40, $50, or $60 Per Month
Above the base level, you can choose from plans that are $40, $50, or $60 per month. The only differences are in how much high-speed data is available. The unlimited talk, text, and international access remains the same.
At $40 per month, you have access to up to 4 GB at 4G LTE speeds. After that, the speed drops to 2G. For $50 per month, you get unlimited 4G LTE data speed. Finally, at $60 per month, you have access to unlimited 4G LTE data speed and a mobile hotspot that will give you 8 GB 4G LTE speed.
Add-Ons to Simple Mobile Service
The monthly plans aren't all that Simple Mobile has to offer. There are two add-ons that allow you to have additional service.
$10 International Long Distance
For $10, along with your active Simple Mobile service, you have additional access to international long distance. The $10 gives you pay-as-you-go minutes for calls to specific destinations. The airtime expires after 180 days of your last use or 30 days after your Simple Mobile service ends.
$20 High-Speed Internet for Capable Devices
For $20 you can purchase 1.5 GB of 4G LTE high-speed data. This data is compatible with tablets, netbooks, laptops, and more. This can be a great way to stay connected without having to have home internet or a hotspot.
Activating Your Simple Mobile Refill
If you choose to re-up, you don't need to purchase a new product every month. However, if you'd prefer to control when you buy and use your plan, you can purchase a new refill every 30 days.
Simply select the plan you're looking for, click add to cart, and complete your purchase. You'll be asked for your 10-digit mobile number. Once you enter your email address and payment method, your Simple Mobile phone will be refilled instantly!
Buying and activating your Simple Mobile add-on is also easy. Simply choose the item you'd like, and click the "Add to Cart" button. Enter your email address and payment information. Your Simple Mobile PIN and confirmation will be sent to your email address.
Once you receive your PIN, you can activate your plan or add on easily. Either call 1-877-878-7908 and follow the voice prompts, or you can text REUP#PIN# and send to 848484. In this case "PIN" is your actual PIN number, not the word "PIN."
Don't wait - get started now!
Boilerplate:
At USA Prepaid, our focus lies in helping end users have a safe and easy journey while purchasing digital products on their phone, tablet, or PC. Available products range from music gift cards to game keys, as well as prepaid refills and miscellaneous gift cards. We make buying necessities, like Simple Mobile refills easy and affordable.
Reup Simple Mobile Plan