Provider Spotlight - T-Mobile
T-Mobile has gained a lot of visibility for their prepaid phone plans, all for good reason. They have an easy-to-understand prepaid monthly plan with unlimited data, talk, and text. USA Prepaid also offers T-Mobile Simply Prepaid plans, which give you unlimited talk, text, and music streaming from specific apps. Finally, there is the option to pay-as-you-go with convenient a T-Mobile refill whenever and wherever you need it.
How T-Mobile Gained Popularity
T-Mobile has a lot of loyal users because of their clear pricing and high-quality service. Prepaid customers get the same wireless network as traditional T-Mobile customers. With Music Unlimited, you can save money with Simply Prepaid plans and still access an enormous amount music without using up your data limit.
The prepaid T-Mobile plans require no deposit and no contract. You can choose between a monthly prepaid plan with unlimited talk and text or a pay-as-you-go option where a minimal number of minutes and texts are included. And as always, refills are easy to purchase and load as you need them.
If you choose a monthly prepaid plan, you can add stateside international calling for only $15 more a month. This includes unlimited calling to landlines in over 70 countries from the U.S., Canada, and Mexico. It also includes unlimited calling and texting to cell phones in over 30 countries and discounted calling rates to all international numbers.
Choosing a T-Mobile Monthly Prepaid Plan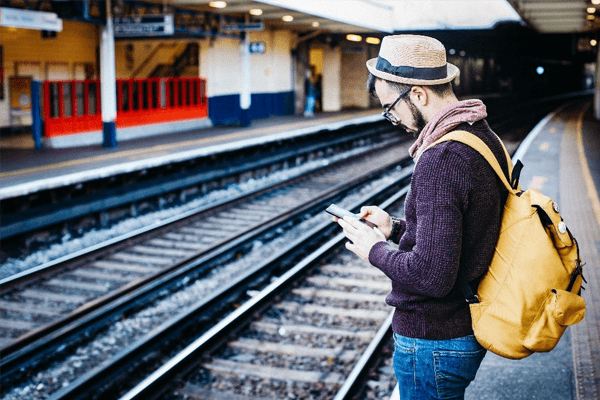 Choosing a T-Mobile prepaid option is as simple as deciding how much you plan to use your phone. If you plan to use it regularly, a T-Mobile One Prepaid or Simply Prepaid monthly plan is right for you. On the other hand, if you plan to make calls and utilize only texts, you can choose the easy and simple pay-as-you-go plan which makes it easy to choose how many minutes and texts to load onto your phone each month.
A T-Mobile One Prepaid plan is $75 per month and includes unlimited talk and text. You also get unlimited 4G LTE data on your smartphone. You can also use your mobile phone as a Wi-Fi hotspot with 3G speeds. Coverage in Canada and Mexico is included, along with Music Unlimited which ensures streaming music through specific services, won't count against your data cap. You can purchase HD video for three dollars per day, when you need it.
The T-Mobile Simply Prepaid plans are either $45 or $55 per month and include unlimited talk and text. These plans also depend on whether you want up to 4GB of data per month or 6GB per month. If you use your smartphone as a Wi-Fi hotspot, you get the full 4G LTE speed up to your data limit with an added bonus coverage in Canada and Mexico available for only five dollars per month. With this plan, you can use Music Unlimited to stream music from specific providers without having it count against your data limit.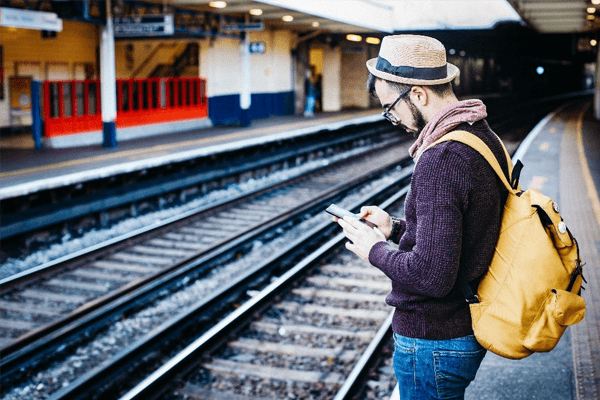 Choosing the Pay as You Go Plan
Pay-as-you-go is three dollar a month phone plan with up to 30 minutes of talk and 30 text messages. You can purchase additional minutes, texts, and data separately if you wish. This pay-as-you-go plan is great for those who only want to pay for what they use, or for those who find the $45 monthly plans unaffordable.
Refills are available in increments between $10 and $100. For each $10, you will receive a combined total of 100 talk minutes or text messages. The minutes or messages are valid for 90 days, unless you opt for the $100 refill package, in which case is available for 365 days.
Refilling your minutes and messages on the pay-as-you-go plan is simple.
Pick your T-mobile refill card or enter the amount you'd like to buy, and click "add to cart."
Enter the 10-digit T-mobile telephone number you are refilling
Enter your email address and choose your payment method
Your phone is refilled automatically and you will receive a confirmation email
Data for a pay-as-you-go plan is easy to select as well. You can choose a five dollar data pass that will get you up to 500MB of 4G LTE data for a day, or a $10 pass that gives you up to 1GB within seven days.
If you're unsure of your T-mobile balance, it's very easy to check. Just enter #999# in your phone and click SEND. You'll receive a message telling you how many minutes you have left and also when they expire.
It's time to join the Un-Network. Whether you want a monthly unlimited plan, or a pay-as-you-go plan with the easy T-Mobile refill process, you won't be sorry you chose T-Mobile. For help getting started, contact us or call T-Mobile customer service at 844-730-5912 (free to call).
Buy T-Mobile