Online vs. In-Store Phone Plans
Are you wondering if you need to go to a physical store to get the best deal? A lot of cell phone providers will tell you that you need to go to an on-site location. They claim you can see more, select from more phones, and see accessories in-person.
Unfortunately, they're not telling you the truth.
The biggest reason traditional providers want you in the store is because they want to pitch you in-person. When you are face-to-face, it's harder to say no to an upsell. Salespeople know that they can get you to spend more money in person.
Don't waste time and money in a store. Purchase your phone needs online instead!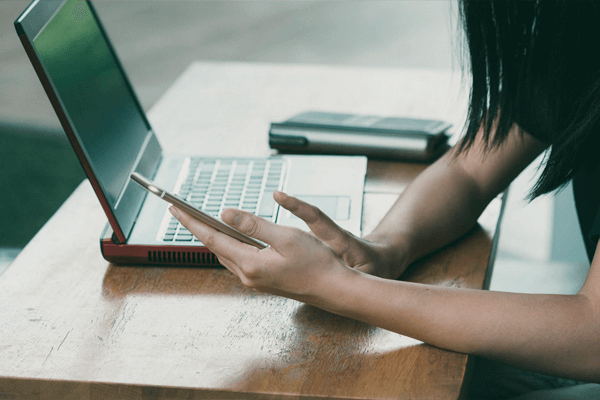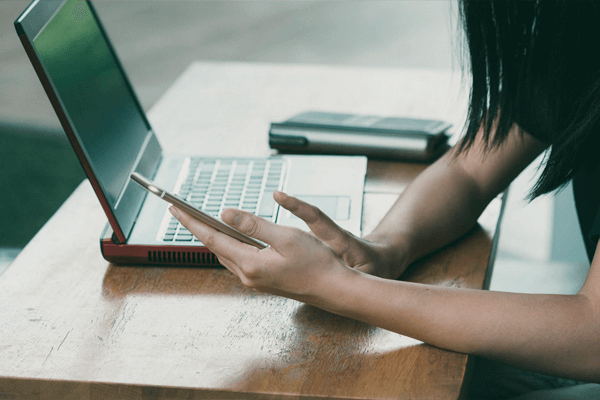 Benefits of Online Purchasing
There are so many reasons to purchase online. Not only are you saving time, you save money, hassle, and much more.
Better Pricing
Stores have a lot of operating costs. There's the building, the electricity, power, water, and employees. There's also the physical stock they have to keep in the store and on display.
All of this costs a lot of money, and that charge is incorporated into the price you pay. When you shop online, however, you cut out all of the extra expenses. As a result, you pay far less when you buy your phone plans and equipment online.
Get Done Quickly
There's nothing more frustrating than walking into a store and finding that all the representatives are busy with other customers - and will be for quite some time. Local cell phone stores expect you to simply wait around for an hour or more!
This never happens online. Simply log in, choose what you need, and make your payment. Done! You don't have to wait for other customers to finish asking questions. You don't have to wait for an employee to come back from break. You get what you want and move on with your day!
Shop in Comfort, on Your Own Time
Do you know when the store near you opens or closes? Probably not. We can tell you right now when the internet closes - never!!
If your schedule only allows you to get your cell phone needs taken care of at 1 AM, our website is there for you. If you don't want to put on your "going out" clothes, then don't. Choose your own comfortable location, login, and shop for what you need.
Avoiding In-Store Upsells
Besides the fact that you have to go to the store during business hours, compete with other customers for attention, and overpay for products, being in-store has other drawbacks.
The biggest is that you go in expecting to pay for one specific thing, but when you leave you begin to realize that you're roped into a long-term contract and have overpaid for a variety of accessories.
Why Contracts are a Bad Deal
Have you ever wondered by cell phone contracts are so complex? It's hard to make heads or tails of the basic information, much less all the fine print.
It's that way on purpose. If the cell phone companies can keep you from understanding what you're signing up for, you won't know a good deal from a bad one. It's also very difficult to compare plans between providers because so much varies in the contracts.
Skip all of that and go for prepaid instead. When you choose your cell phone provider, you know exactly what you're getting. The number of minutes, the amount of data, and everything else is clearly spelled out. Comparing between providers is simple, and you never get stuck with confusing fine print.
Find Accessories More Cheaply
It's amazing how much a cell phone provider thinks they can charge for basic accessories. We've seen cell phone cases for $40 that you can buy online for $10. It's even worse when they bundle everything together so you don't know exactly how much you're being charged.
You don't need to go to a store to find accessories. You can find cases, protectors, and even VR glasses on reputable sites for a fraction of what you'd pay in a store. Skip the lines and high prices. Buy what you need online.
Shopping online saves you time and hassle. You choose when you want to shop and do it in the comfort of your own home. We're always here to help, just contact our support team whenever you need!
Boilerplate:
At USA Prepaid, our focus lies in helping end users have a safe and easy journey while purchasing digital products on their phone, tablet, or PC. Whether you need an AT&T GoPhone refill or extra data, we've got you covered. Available products range from music gift cards to game keys, as well as prepaid refills and miscellaneous gift cards. We make buying necessities, like AT&T GoPhone refills easy and affordable.
AT&T Prepaid Refill